SIG Officers (2021-2022)
UTTAM GAULEE, SIG IMMEDIATE PAST CHAIR
Dr. Uttam Gaulee is a professor of international higher education. He is internationally known as the founding president of STAR Scholars Network. He is also one of the co-founders of the SAIS SIG at CIES. His research interests include community college, higher education systems, development education, and diaspora studies along with interdisciplinary perspectives on education policy, global citizenship, and cross-cultural issues in international development and geopolitics.
Currently teaching in the Community College Leadership Doctoral Program at Morgan State University, Dr. Gaulee is an advocate of the idea of community college as a vehicle for social progress and economic development in and beyond the U.S. His recent book is Global Adaptations of Community College Infrastructure (IGI, 2018).
Dr. Gaulee has devoted the past two decades of his academic and professional life promoting solutions related to student success, workforce development, and institutional effectiveness. While serving in increasingly higher capacities including as program director of the Community College Futures Assembly and Bellwether College Consortium between 2012-2016, he collaborated with multiple national commissions and councils of the American Association of Community Colleges (AACC) to evaluate and promote best practices among community colleges and hosted national policy summits on workforce development, reverse transfer, and talent pipeline management.
E-mail: Uttam.Gaulee@Fulbrightmail.org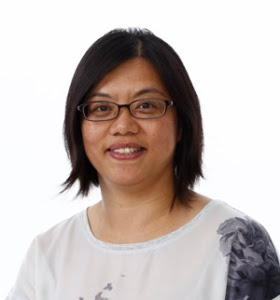 SHUNING LIU, SIG CHAIR
Dr. Shuning Liu is an Assistant Professor of Curriculum Studies at Teachers College, Ball State University. Her primary research interests are in the areas of social theory, critical curriculum studies, critical policy analysis, international education, globalization and education, and qualitative inquiry. She has been highly engaged with the study of international student mobility, global education policy studies, and curriculum reforms since she was a PhD student at UW-Madison. Her current research projects involve the role of international education in the formation of social elites. Her recent research work has been published as a book Neoliberalism, Globalization, and "Elite" Education in China: Becoming International (Routledge, 2020). Her research has also been published in Educational Policy, Annual Review of Comparative and International Education, Curriculum Inquiry, and Journal for Multicultural Education. Shuning is an active member of the Comparative and International Education Society (CIES). She served as Co-Chair-Elect of the CIES Study Abroad and International Students (SAIS) SIG between 2020 and 2021. She is the Founding Chair of CIES SAIS SIG Research Grants. Shuning currently serves as the Chair of the CIES Study Abroad and International Students SIG. E-mail: sliu8@bsu.edu
ROY Y. CHAN, SIG SENIOR CHAIR-ELECT
Dr. Roy Y. Chan is an Assistant Professor of Education and Director of the Ed.D. Program at Lee University, Tennessee. His research agenda broadly focuses on college retention and completion, higher education policy, online and distance education, and international higher education. Prior to his academic appointment in 2021, Dr. Chan served as the Director of TRIO Student Support Services (SSS) at Lee, where he led the renewal of a 5-year grant of approximately $1.3 million funded by the U.S. Department of Education.
Dr. Chan is the co-editor of Online Teaching and Learning in Higher Education during COVID-19: International Perspectives and Experiences (2021), the first textbook in the world to focus solely on the COVID-19 global pandemic and online education. Dr. Chan is an active member of ACPA, AERA, ASHE, CIES, and NASPA. Dr. Chan holds a Ph.D. degree in History, Philosophy, and Policy in Education from Indiana University, a M.A. degree in Higher Education Administration from Boston College, a M.Ed. degree in International Higher Education from The University of Hong Kong, and a B.A. degree from the University of California, Irvine.
THATCHER A. SPERO, SIG JUNIOR CHAIR-ELECT
Thatcher A. Spero, Ph.D. is an Assistant Professor of Education in the School of International Liberal Studies at Waseda University in Tokyo, Japan, and a former Lecturer in the Department of Educational Policy Studies at the University of Wisconsin in Madison, Wisconsin, USA. He has been a member of CIES since 2016, including involvement in various SIGS (e.g. Globalization and Education, Higher Education) before joining SAIS. His scholarship intersects the areas of global studies in education (e.g. global education policy studies) and critical studies in education (e.g. critical curriculum studies and critical policy analysis) within the realm of comparative and international education and higher education internationalization. He is particularly interested in English-medium instruction and the internationalization of higher education in non-Anglophone countries. His writing on these topics has been published in Globalisation, Societies and Education, and his latest work will appear in an upcoming edited book entitled Belonging in Changing Educational Spaces: Negotiating, Global, Transnational, and Neoliberal Dynamics (Routledge, 2022, in press).
ROSALIND RABY, SIG PROGRAM CO-CHAIR
Rosalind Latiner Raby, Ph.D. is a Senior Lecturer at California State University, Northridge in the Educational Leadership and Policy Studies Department of the College of Education and is an affiliate faculty for the ELPS Ed.D. Community College program. She is the Editor-in-Chief of the Journal of Comparative and International Higher Education. She is also an Affiliate Faculty and Academic Board Member of Centre for Higher Education Internationalisation (CHEI). Università Cattolica del Sacro Cuore, Milano. Finally, she serves as the Director of California Colleges for International Education, a non-profit consortium whose membership includes ninety-one California community colleges. Dr. Raby received her Ph.D. in the field of Comparative and International Education from UCLA and since 1984, has worked with community college faculty and administrators to help them internationalize their campuses. Dr. Raby is a founding member of the SAIS SIG. She is widely published in the field of community college internationalization and comparative community college and global counterparts.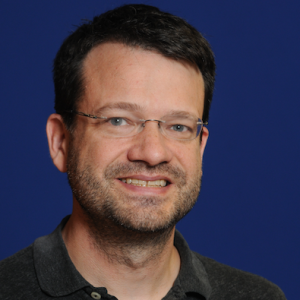 CHRIS R. GLASS, SIG PROGRAM CO-CHAIR
Dr. Chris R. Glass is a Professor of the Practice in the Lynch School of Education and Human Development at Boston College where he leads the Executive Doctor of Education (Ed.D.) in Higher Education program and works within the Center of International Higher Education (CIHE). Before Boston College, Glass earned his doctorate at Michigan State University (2012), and served as an Assistant Professor (2012-2017) and Associate Professor (2018-2021) at Old Dominion University. His research and writing focus on issues of equity and sustainability in international higher education. He is the Editor-in-Chief of the Journal of International Students and the Co-Editor of the Routledge Studies in Global Student Mobility book series. He was the recipient of the NAFSA Innovative Research in International Education Award and author of the recent American Council on Education (ACE) report, Toward Greater Inclusion and Success: A New Compact for International Students.
ADAM GRIMM, AWARDS COMMITTEE CO-CHAIR
Dr. Adam Grimm, currently a postdoctoral researcher in the College of Education at Michigan State University, is a scholar-practitioner interested the globalization of higher education. Specifically, his research explores how the cross-border mobilities of students, scholars, and faculty influence and are influenced by relevant policies at the institutional and national level. Utilizing critical qualitative methods, Adam seeks to understand the stories and experiences of mobile persons as related to their transnational positionalities to learn how their worlds, spanning boarders, are socially constructed in undefined and often contested spaces. His dissertation explored the experiences of international STEM graduates as they transition from study to work under the Optional Practical Training F1 Visa Extension program. Adam's ongoing research agenda explicitly explores the intersections between (higher) education, policy and (global) mobility, with a deliberate effort to inform related policy and practice through both research and his own direct engagement in global education.
SEYOUNG HONG, AWARDS COMMITTEE CO-CHAIR
Seyoung Hong is a Ph.D. student in the Higher, Adult, and Lifelong Education (HALE) program at Michigan State University. Her area of interest centers on educational equity, racial justice, and diverse learners. Specifically, she is interested in the experience of international students of color. She has worked on a project about international students' interaction with American domestic students in U.S. universities as a research assistant. Before she joined the doctoral program, she worked as an intern for UNESCO Bangkok and participated in projects on the internationalization of higher education in the Asia Pacific area.
L. ERIKA SAITO, SIG SECRETARY
L. Erika Saito, Ph.D. is an Assistant Professor & Course Lead in the Masters in Social & Emotional Learning program at National University, Sanford College of Education. Dr. Saito holds over 15 years of classroom experience in both public and private institutions in southern California. This includes teaching a large international student population in both grades 7-12 and graduate level spaces. Dr. Saito's research and co-publications center on Asian American history, co-ethnic communities and societal reception in order to understand how it shapes ethnic identity and educational outcomes. Her works have been published in Teachers College Record, School Community Journal, Journal of Educational Controversy, The Family Journal, and Berkeley Review of Education.
DR. SARAH R. ASADA, TREASURER
Dr. Sarah R. Asada is an Associate Professor at the Faculty of International Studies, Kyoritsu Women's University and a visiting research fellow at Waseda University in Tokyo, Japan. She also holds over ten years of experience in study abroad program administration. She received her Ph.D. in International Studies and M.A. in International Relations from Waseda University and B.A. in Language, Literature, and Culture from Antioch College. Her current research focus on study abroad in diplomacy, national development, and life trajectories. Her projects spans North America, Asia, and Europe. Her recent book, 50 Years of US Study Abroad Students: Japan as a Gateway to Asia and Beyond (Routledge 2020), is the recipient of the 2020 CIES SAIS Best Book Award. She is an active member of CIES since 2012. She is a founding member of the SAIS SIG. She also serves in the Higher Education SIG Award Committee.
JASON LI, MEMBERSHIP OFFICER
Dr. Jason Li is an Associate Professor in the Department of Interventions Services and Leadership in Education in the College of Applied Studies at Wichita State University. He earned his PhD in Counselor Education and Supervision at Texas Tech University, and MEd in School Counseling at Western Kentucky University. A Licensed Professional Counselor, and National Certified Counselor, Dr. Li was selected as a 2021-2022 Tilford Fellow and Chair of Human Rights in Kansas Counseling Association between 2019 and 2021. He is an active member in the Kansas Counseling Association, American Counseling Association, American Educational Research Association, and American School Counseling Association. Dr. Li is serving as the 2021-2022 President-elect of Kansas Counseling Association.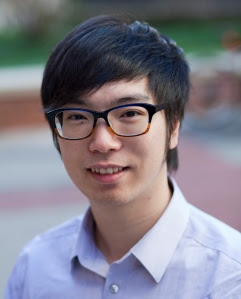 SHINJI KATSUMOTO, SIG GRADUATE STUDENT REPRESENTATIVE
Shinji Katsumoto is a Ph.D. student in the Higher Education and Student Affairs program, a graduate researcher of the Center for Research on Undergraduate Education, and a master's student of the Educational Measurement and Statistics program at the University of Iowa. His areas of interest include international students' experiences, impacts of university rankings, and international comparative studies of teaching and learning. His recent research, "Changes in Psychological Well-Being Among International Students in the US: The Role of Interactions With Peers, Faculty, and Staff," was published from Journal of College Student Development.
MAX CRUMLEY-EFFINGER, SIG WEBMASTER
Max Crumley-Effinger is a PhD candidate in Loyola University Chicago's Cultural and Educational Policy Studies program; he has an MEd in International Higher Education from Loyola University Chicago and a BA in German Language and Literature from Earlham College. His research focuses primarily on international students in higher education, student mobility and migration policy, race and education, and sustainability in international education. In addition to his published work, Max's dissertation is a comparative study of the effects of international student mobility and migration policy on the experiences of international students in Australia, Canada, and the United States. Max is an international student advisor at Virginia Tech University, a former Fulbright grantee, a former study abroad program administrator, and has led high school, undergraduate, and graduate study abroad programs in Europe and Asia.
KRISHNA BISTA (Founding Chair)
Dr. Krishna Bista is Professor of Higher Education in the Department of Advanced Studies, Leadership and Policy at Morgan State University, Maryland. His research focuses on college student experiences related to classroom participation, faculty-student relationships, and cross-cultural teaching and learning strategies in higher education. Previously, Dr. Bista served as the director of Global Education at the University of Louisiana at Monroe, where he was Chase Endowed Professor of Education in the School of Education. Dr. Bista is the Founding Editor of the Journal of International Students, a quarterly publication on international education. Dr. Bista serves on the editorial review boards of several professional publications. He has reviewed book projects related to educational research, international and comparative education series for Routledge, Sage, Palgrave MacMillan, and Bloomsbury publications. His recent books include: Online teaching and learning in higher education during COVID-19; Impacts of COVID-19 on international students and the future of student mobility; The experiences of international faculty in institutions of higher education; International students at US community colleges: Opportunities, challenges, and successes; and Inequalities in study abroad and student mobility: Navigating challenges and future directions. E-mail: Krishna.bista@gmail.